Vibe HCM
Vendor: cfactor Works Inc.
Base Price: See "Pricing Details"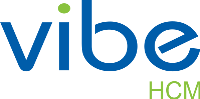 It is about you. Your Employees. Your Culture. Your Unique Vibe.
cfactor's Vibe HCM is not a typical HR system. Vibe HCM goes beyond simply processing back-office transactions and functioning as a 'system of record'. Great HR technology is about much more than just a system of record. It is about connecting people, creating excitement, effective communications, efficiency, job satisfaction, world-class HR service delivery through technology.
Vibe HCM is a 'system of engagement', connecting all global employees throughout an organization on a web-familiar, highly personalized platform that supports multiple languages and currencies. The product delivers a superior employee experience, enabling our customers to achieve phenomenal usage/adoption rates (i.e. upwards of 90%), which in turn serves to positively impact their organizational goals. Further, this deep level of engagement offers our customers the opportunity to drive transformative change in the organization, not only in HR but also in an operational sense (transitioning to Shared Service model, re-shaping company culture, running wellness programs, sales referral programs, etc.).
Product Components
Why choose Vibe HCM?
Great User Experience and Employee Adoption in one global system – drives ROI/Engagement

Modern, cutting-edge SaaS HR platform that uniquely combines communications, social, HR processes, talent, analytics, real-time askHR functionality in 1 suite.

Automatically get access to the latest features/functionality as we are continually rolling out innovative feature enhancements to our customers.

Ability to highly personalize/brand your employee experience to your business units, communications, programs, process workflows.

Talent Mgmt integrated directly in your core HR platform – resulting in lower cost / employee compared to siloed systems for talent and core HR.

Industry acclaimed new employee onboarding suite drives new hire time-to-productivity and effective socialization into your firm.

Embedded HR analytics in the hands-of-your decision makers

Cost-Effective – Highly competitive pricing results in clients achieving ROI in

Average time-to-implement of 1/3 of typical on-premise implementations

Flexible deployment model – replace or augment your existing systems. Select what modules you want based on your priorities / your timeline.
Selected Recent Awards:
Canada's Top 50 Small & Medium Employers
2014 Mediacorp Canada Inc.

Awesome New Technologies For HR
2013 HR Technology Conference / HR Executive Magazine

Best Human Capital / Talent Management Solution (Finalist)
2013 SIIA CODiE Awards
Success Stories / Case Studies
A select list of additional clients includes AMEC, AutoNation, California Pizza Kitchen, Six Flags, and Wyndham Worldwide.
cfactor has been published in the Workforce Solutions Review, Human Resources Executive Magazine, HR Professional Magazine, Talent Management Magazine (amongst others).
Payroll
Attendance
Training
Employee Self Service
Canadian
Benefit Open Enrollment
Position Control
Recruiting
Email Alerts
Performance Management & Compensation
Multi Currency
Time Collection
Succession Planning
---
750
---
17
---
Windows
Linux/Unix
SQL
Oracle
Browser-Based
---
Subscription Service (AKA Saas or PEPM)
---
Vibe HCM is deployed on a Software-as-a-Service (SaaS) model. Pricing is based on a one-time implementation fee and an ongoing subscription basis and varies based upon requirements services and number of employees.
---