Human Resources and Job Dissatisfaction: Just what can technology do?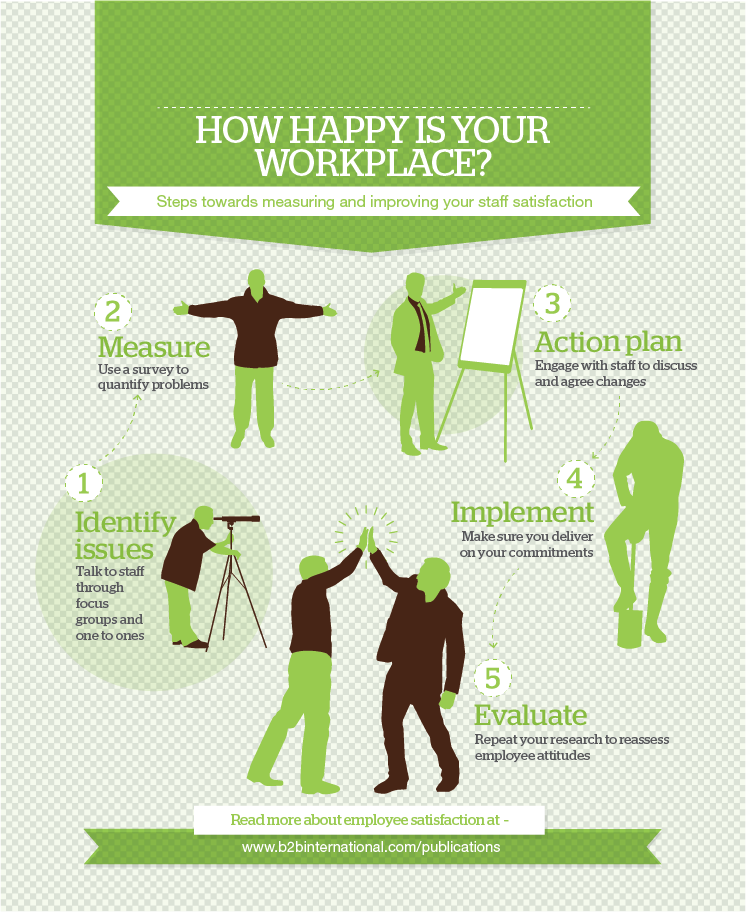 Americans hate their jobs. A Harris Interactive® survey for CareerBuilder.com reports 21% of employees will look for a new job this year (2013) – mostly because of job dis-
satisfaction in their current work environment. How much
of this job dissatisfaction relates to people having taken jobs in some desperation during the economic recovery is not clear. But, the numbers do not bode well. It might be interesting to consider what solutions Human Resources technology might offer if Americans are not feeling valued.

It's in the numbers:
58% are dissatisfied with their jobs.
45% feel upward mobility is limited.
39% dislike their work-life balance.
39% are highly stressed at their current job.
37% hate their boss.
36% felt overlooked for a promotion.
28% did not get a pay raise in 2013.
On the other hand, 79% of workers will stay on the job:
54% like the people they work with.
58% have a proper life-work balance.
49% enjoy good benefits.
43% make good pay.
35% see no certainty in the job market.
32% feel their bosses watch out for them.
29% feel valued and recognized.
Leadership, Culture and Technology

Corporate culture is observed in the signs, symbols and customs that employees value. Leaders must value and encourage these employee beliefs and demonstrate how they align with the corporate strategy.

At first, culture seems too subtle for technology. However, according to Josh Bersin at Forbes, talent management software has become, "a mandatory part of corporate HR infrastructure." The software affords the means to manage compensation plans, monitor employee performance assessments, and assure a sense that the boss is looking out for them.

Leadership, Life-work balance, and Technology

Life-work balance is an individual's perception – with a real impact on employee retention and performance. Core Human Resources Management Systems (HRMS) and Human Resources Information Systems (HRIS) do much more than crunch data. The Human Resources systems are hubs for employee communication. The systems support kiosks that educate employees in the details of their hidden payroll of discretionary and non-discretionary benefits. Employees can monitor and revise data and receive frequent communications of individual and team value. Self-value rectifies the life-work imbalance because, when there is value in work, it reduces other life-work balance stresses.

Leadership, Mobility, and Technology

When employees see no future in your business they certainly won't invest in it. This gets you no return on your investment in human capital. You may ask why they do not see the future you do. Leadership is usually accountable for this disconnect - and the job dissatisfaction that follows.

Technology cannot remedy this disconnect on its own. Leadership must picture a clear mission and draw the connection between employee performance and that big picture. But, you also need measured input on accomplishments and potential. Huffington Post quotes Shawn Price as saying that employers are very reluctant "to abandon their investment in what they already have."

Human Capital Management (HCM) software lets you draw a path to success, follow employee progress on that path, and help employees understand their position on the transformation process from hire to retire. The system makes sense of continuity, makes futures reachable and development doable.

Leadership, Strategy, and Technology

There has been an explosion in Human Resources applications. You need to assess your business needs before you shop. The best program serves your needs to expedite your Human Resources goals and assume their administrative functions. However, you need also to shop with a view to reducing employee dissatisfaction as well. Do your research among vendors and compare programs, services, and costs thoroughly.
Infographic source: b2binternational.com
Author: Carolyn Sokol