HRNetSource HR Software Success Stories
HRNetSource HR Software Success Stories and Testimonials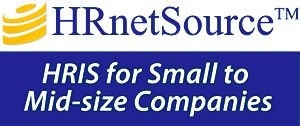 "Our Caribbean and Latin American locations use HRNetSource™. It is flexible (to accommodate foreign currencies and address formats) and easy to use. In one day, all our HRSource™ users were trained, and we continue to use HRSource™ as we open new locations. When new systems are needed, Auxillium West is quick to provide support and training."

V. Tropper, HR Manager
Wartsila NA, Inc.
"We compared HRNetSource™ with other similar systems in the market, and it surpassed the other systems in practical functionality and overall value. Jeff Moe, the founder, is a delight to work with and is very creative, responsive and capable.

Our system includes a full data base that is payroll interactive. With SelfSource™, employees can access and change personal info (like address/emergency contacts, benefits at the time of open enrollment). We also have a Manager Tool Kit which, among other things, gives managers access to data for their direct reports. In our HR Portal we have company history, organization charts, the company phone list, employee directory, and more. There is also another bulletin board where employees can post "great stores or great services in the area" and a bulletin board where employees can post for sale/for rent items. This product is Microsoft® Access based and was less than $7K !"
J. Schmidt, Vice President of Human Resources
E. Larsen, Manager of Human Resources, Human Resource Management
Terawave Communications
"I have been with many start-up organizations, and Auxillium West HR Software have been my tools of choice. The multi-functional features of HRNetSource™ address various HR functions such as tracking employee records (especially compensation and benefits), stock option administration, applicant tracking, training and certifications -- all in one neat, easy to use package! The HR Portal with its ready to use content and customizable features allowed me to enhance employee and manager communications in a matter of weeks!"
S. G. Redell, HR Director
Abeona Networks, Inc.

"There are a couple of key attributes of the system: the cost is inexpensive and it has all the basic features with some expanded ones such as Employee Self Service / Manager Self Service. Other systems we looked at were prohibitive to modify or customize. With HRNetSource™, Auxillium West has been able to build programs and interfaces for all of the things we've needed, such as Organization Charts and Total Compensation, as well as the Merit Review System. I have been pleased with the customer support, too. Those are key factors in my recommending Auxillium West HR Management Software to others."

D. Linn, HR Director
Integrated Telecom Exchange